Display all your upcoming events on a single web page!
Are you organizing several events simultaneously? Do you have events in multiple cities or on several topics at the same time? Would you like your participants to be able to see all your events at a glance?
Idloom-events now lets you create a single page displaying an overview of all your events and maximize their visibility!
Here's how it works:
In the settings menu of your backend, activate the "Events listing home page" feature
Then, in each event's edition page, mark all events you would like to see displayed as "Public"
This will have two effects:
1. On each event website, the footer will contain a section displaying upcoming events by the same organizer
2. A dedicated landing page will be created with all upcoming events. The URL of this page is the URL of your account, without the event name's extension (i.e. https://accountname.events.idloom.com). Of course, the feature also works with custom domain names.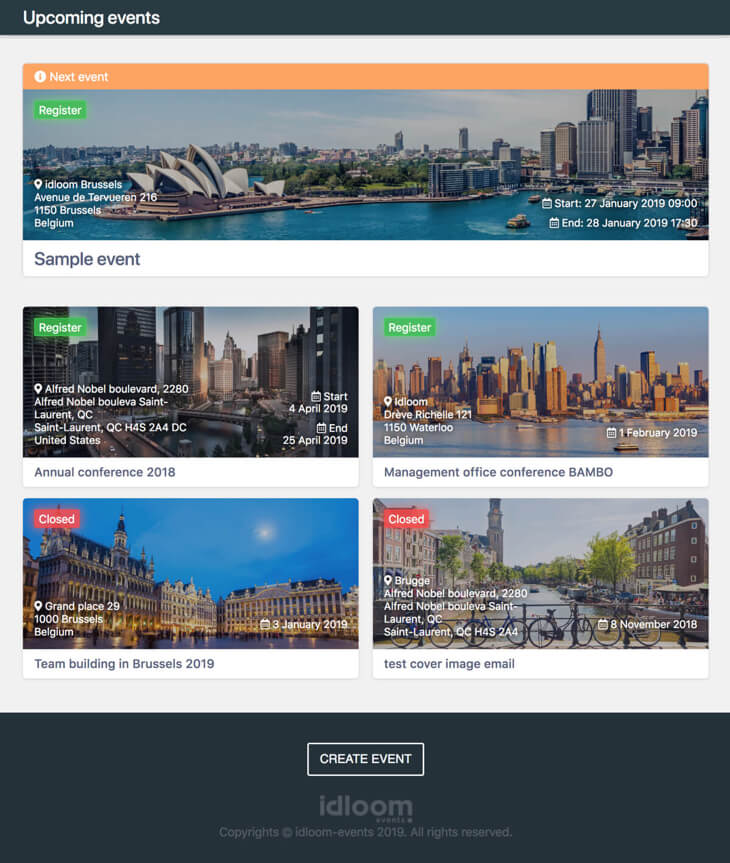 Note: listing your event as "Private" will prevent it from being indexed in Google.
Maximize visibility for your events with this powerful new feature !
Enjoy !
Idloom-events Support Team